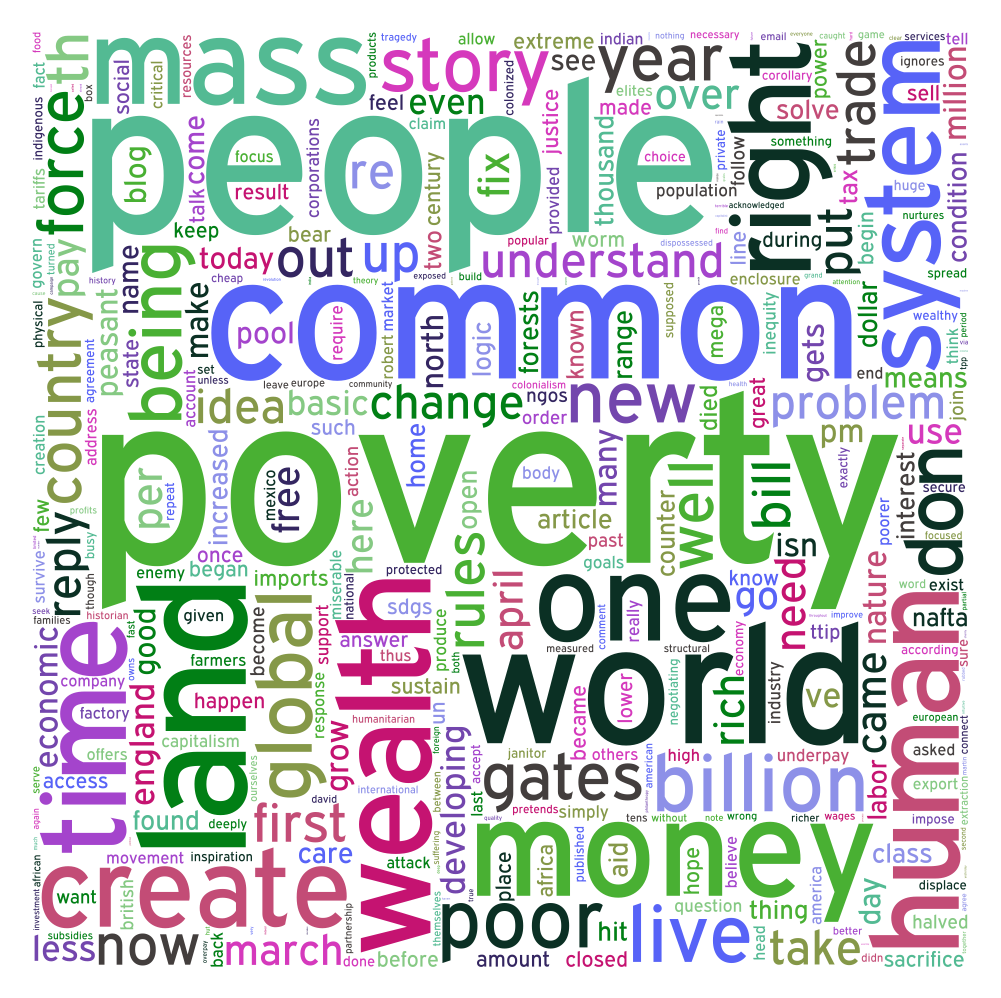 If we can spread the idea that poverty is created, we can help expose the causes of poverty and inequality, and create awareness that we need to change the rules of neoliberal capitalism, not just provide a little bit of palliative care.
Lots of people talk about the need for economic growth. But when pressed, almost no one has any clue how it works. The reason? They lack an adequate story of wealth creation…
The UN's new Sustainable Development Goals aim to save the world without transforming it.
Load more posts