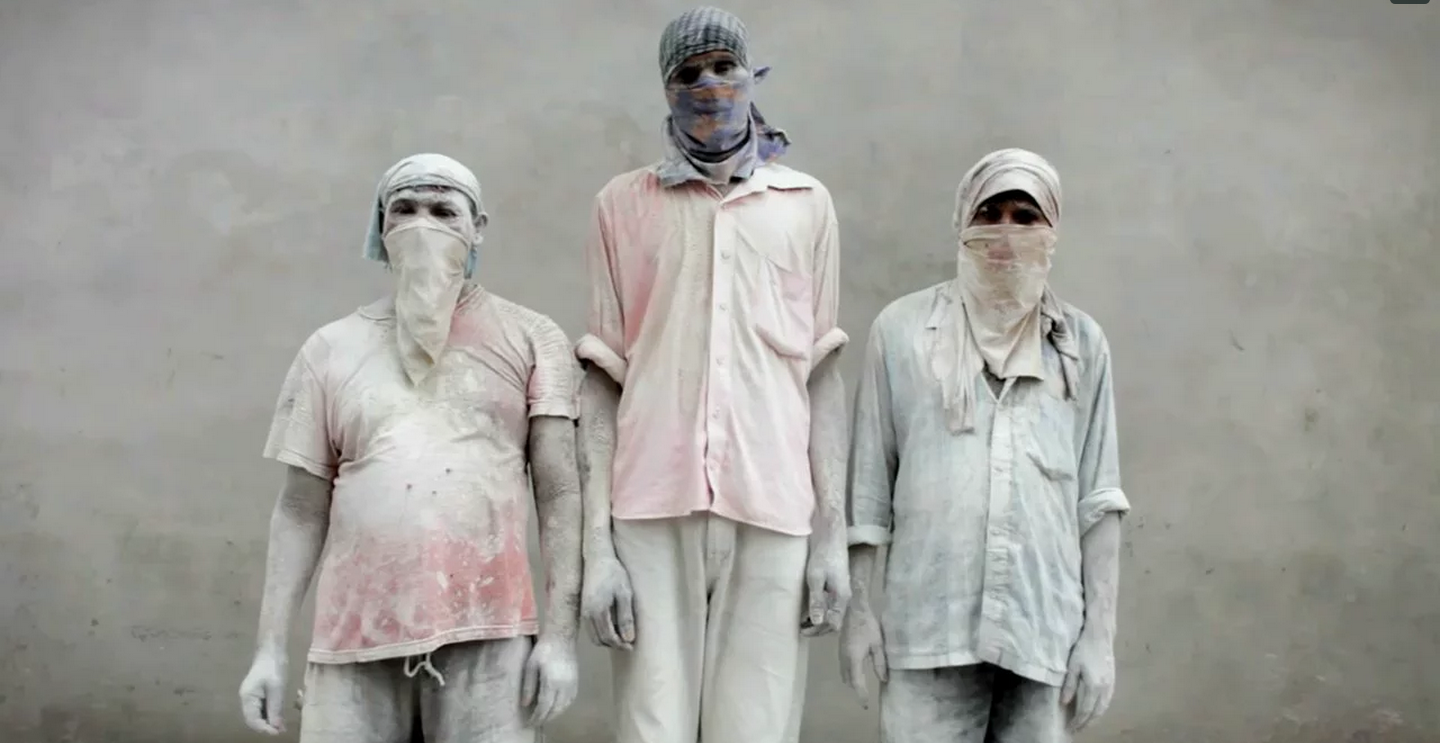 If we are to believe the textbooks, the #Green Revolution in #India in the 1960s was the best thing that happened to the country. Page after page is dedicated to the praise of the introduction of chemical intensive farming and high yielding variety of crops. Punjab, the 'Bread basket of India' is said to have benefited the most of this so-called revolution in Indian #agriculture.
A closer and deeper look gives us a completely different picture of the 'Green Revolution'. For the first few decades the world celebrated the Indian government's new corporate-driven policy as statistics were mutated to convince the world of this modern technology's success. The reality however is that in recent years, the true cost of this 'experiment' has begun to become ever more apparent to the farmers and communities of Punjab, the 'Bread Basket' of India.
'Not a very Green Revolution' a short film by the Source Project brings out the reality of the Green Revolution from the fields of Punjab.
The filmmakers interviewed food policy analyst Devinder Sharma in New Delhi. He explains the event that was 'the Green Revolution' and how over the past 50 years, it has changed agriculture more than it has over the past 10 thousand. A system designed and developed, not for long-term food security or sustainability but for the control and manipulation of our global food systems.
Watch the film:
Not a Very Green Revolution ~ Punjab, IndiaWe begin the 9×9 online festival with a film about India's much hyped Green Revolution. Food policy analyst Devinder Sharma explains the event that was 'the Green Revolution' and how over the past 50 years, it has changed agriculture more than it has over the past 10 thousand. A system designed and developed, not for long-term food security or sustainability but for the control and manipulation of our global food systems. For the first few decades the world celebrated the Indian government's new corporate-driven policy as statistics were mutated to convince the world of this modern technology's success. The reality however is that in recent years, the true cost of this 'experiment' has begun to become ever more apparent to the farmers and communities of Punjab, the 'Bread Basket' of India.

Posted by The Rules on Sunday, 12 July 2015
Follow /The Rules on Facebook to keep track of the #9×9 online film festival for more films on #food and farming: https://www.facebook.com/therules.org